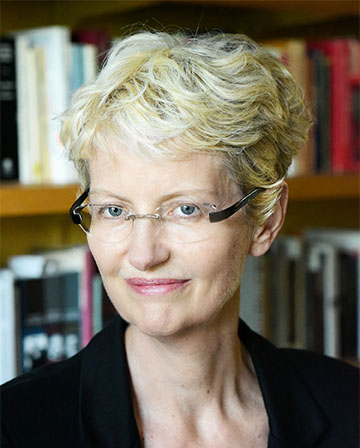 Design History
2018-2007 Laurie Phillips Design. Clients include the African American Leadership Forum, Museum Sage, Two Dames and Friends, Thomson Reuters, Larsen Design, Haberman and Associates, Kirkpatrick Design, Woychick Design, and the League of Rural Voters.
2006-1986 Employers include Blue Cross Blue Shield of Minnesota, IVI Publishing, the Nancekivell Group, McCool & Company (formerly part of Fallon Worldwide), the Science Museum of Minnesota, Landor Associates, and Harcourt, Brace, Jovanovich Publications.
AWARD
2005 Outstanding Design award presented by Graphic Design USA magazine for a public art mural project in two stairwells at the Blue Cross Blue Shield Minnesota campus building.
Art Grants, Awards, Commissions, Exhibitions
2017 Midwest Book Award for Suicide Survivors' Club 5-book set

2016 Suicide Survivors' Club artist book set, 5 books, American Death Education Council national conference, Minneapolis MN

2014 Suicide Survivors' Club artist book set, 5 books, St. Catherine University Art Gallery, St. Paul MN
2012 Installation, Suicide Awareness Voices of Education memorial event, Minneapolis MN
2011 Installation, Our Homeless Teens, Minnesota State Capitol Building, St. Paul MN
2010 Inspire Arts Program, Hennepin County Medical Center Hospital, Minneapolis MN
2008 Forecast Public Artworks research and development grant

2007 2-person show for Women's Art Institute, Minneapolis College of Art and Design, Minneapolis MN

2006 Group show, Nash Gallery, University of Minnesota, Minneapolis MN
2004 Stairwell installation, north stairwell of RiverPlace II, Blue Cross commission. Blue Cross Blue Shield of Minnesota, Eagan MN
2003 Stairwell installation, south stairwell of RiverPlace II, Blue Cross commission. Blue Cross Blue Shield of Minnesota, Eagan MN
2002 KidMail, International Children's Festival June exhibit, Ordway commission. Ordway Center for Performing Arts, Rice Park, St. Paul MN
2001 Story Leaf Project, International Children's Festival June exhibit, Ordway commission. Ordway Center for Performing Arts, Rice Park, St. Paul MN
2000 Electronic Literature Generator, Jerome Foundation grant. Open Book Literary Center, Minneapolis MN
1999 Big Friends, 2-week holiday installation, Friends School commission. Friends School, St. Paul MN
1998 Big Women installation, 3 evenings in July, Weisman commission. Weisman Art Museum at University of Minnesota, Minneapolis MN
1998 New American Portraits, 7 hr video projection installation, FORECAST Public Artworks / United Arts grant. Hennepin County Government Center, Minneapolis
1996 Big People, month of May projection installation, FORECAST Public Artworks grant. Cedar-Riverside People's Center, Minneapolis MN
1993 Vertical Sidewalk, month of April, projection installation.
Cedar and Riverside sidewalk/Second-Story Books, Minneapolis MN
1992 I'm As Sick As Your Secrets, month of February, projection installation. Window of house at 27th Ave. SE and Yale Ave., Minneapolis MN
1990 2-person show, WARM Gallery, Minneapolis MN
1987 Group show, Art Space, San Francisco CA
Education
2006-2004 MFA program at Minneapolis College of Art and Design, Trustees' Scholarship (ABT)
2000 Graduate work at MCAD's Institute for Public Art
1998-1993 Classes/collaboration with artist Dorit Cypis
1998-1990 Graduate classes in critical theory and art history at the University of Minnesota with Griselda Pollock and Slavoj Žižek
1981 Graduate work at the San Francisco Art Institute, class with Vito Acconci
1979-1976 University of Colorado at Boulder, BA in Fine Arts
Certificates
2017 Question, Persuade, Refer (QPR) suicide prevention gatekeeper program (3 hours)
2014 Eden Energy Medicine certification program, year one (400 hours)
2011 Emotional Freedom Techniques (EFT) meridian tapping, Levels 1 & 2, from EFT Universe, taught by Dawson Church (60 hours)
2009 Exceptional Volunteer Coach, presented by Life's Headwaters, coaching for change (100 hours)
2008 Healer Development Program from Psychology of the body (60 hours)
2004 Relationship Systems Coaching Training, presented by the Coaches Training Institute and the Center for Right Relationship (12 hours)
2000 Co-Active Leadership Program, from the Coaches Training Institute (300 hours)
1999 Certified Professional Co-Active Coach, from the Coaches Training Institute (200 hours)
1998 Integrative Creative Studies Program at the University of St. Thomas, Management Center (90 hours)
Bio

LAURIE PHILLIPS makes art that asks the question, "What's it like to be you?"
Star Tribune art critic Mary Abbe wrote this about Laurie's piece in the February 2014 group show at St. Catherine University's art gallery:
"The most emotionally affecting piece in this exhibit is 'Suicide Survivors' Club: A Family's Journey Through the Death of Their Loved One,' a series of little books designed and produced by artist Laurie Phillips about a family's emotional upheaval following the suicide of a husband and father of three.
Each book tells the story of one survivor in simple, moving words, the mother tangled in legal and survival problems, the college-age daughter emotionally derailed, sons age 5 and 7 drifting between play and incomprehension. Phillips' imaginative watercolors, shifting perspectives and whimsical cartoons set just the right tone, conveying the tragedy's pain and resolution without sentimental pathos…. Several gallery visitors on a recent morning paused to read the little books and then began spontaneously talking about them with other visitors."

Laurie has had a successful career as a graphic designer since 1986 and as a public artist since 1992. Her commercial work has been about helping people see the world through the eyes of those who use their services. Her public art has been about animating everyday sites — stairwells, building exteriors and lobbies, public parks, streets — by collecting and telling stories about the people who inhabit and use these spaces, using projection and other ephemeral techniques.
The subjects of these temporary works have been people absent from our collective public narrative: patrons and staffers of a low-income veterinary clinic, immigrant teens, women with unpopular body shapes, street poets, introverts, people who need exercise. She has found ways to use 15 years of experience as a life coach to elicit these stories and tell them in sensitive and powerful ways.
In 2004 she started doing indoor gallery art — the Story Graph Portraits. These combine photographic images with written narrative fragments excerpted from interviews with the subject. The pieces of the story are arranged so as to graph the subject's shifting emotions, from high/ecstatic to low/desperate. She adds redrawn graphic icons to underline and universalize these emotions. In this way she has told stories of people living with breast cancer, growing up with parents who survived the Holocaust, and living with an eating disorder.
_________
Laurie also works as a stress relief coach for women who feel overwhelmed by their job, their health or their relationships. She's a national workshop leader for institutions like Abbott Northwestern Hospital, Gilda's Club cancer resource center, Adler School of Coaching, Struthers Parkinson's Center and American Death Education Council.
She runs a program called Museum Sage that helps visitors receive insight into their personal lives through self-coaching in museums.