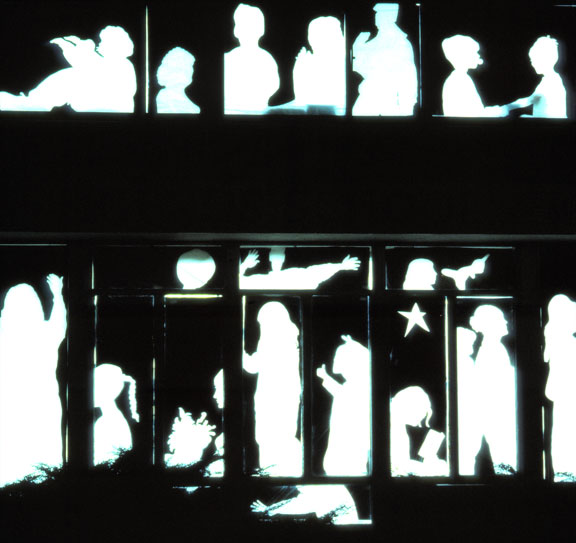 Big Friends
1999-2000
Friends School commission, Friends School, St. Paul MN.
Two weeks, December 17-January 1. Collaboration with Mary Cayan

Using our professional life-coaching skills, Mary and I coached 125 elementary school children about how they want the world to see them, capturing their personality in a pose traced as a silhouette. We transformed their two-story school into a giant night-light by covering each of the school's 124 windows with opaque black paper, cutting out students' over-sized silhouettes from them and replacing the holes with white translucent paper. The building lights remained on all night, causing the children's giant shapes to glow in "friezes" like figures on Greek pottery, illuminating the neighborhood with their presence.